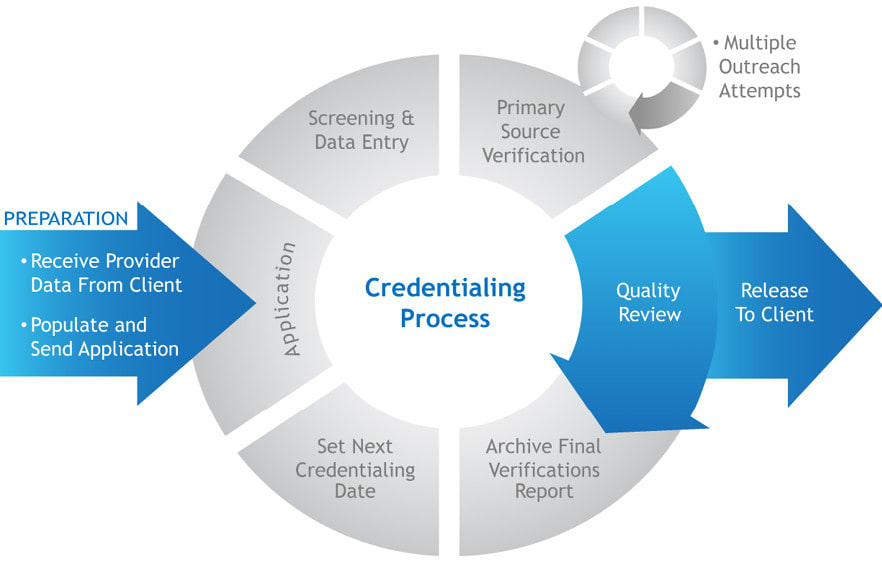 Credentialing denotes the process of verifying medical service provider education, training, and proven skills. Managed care organization, government payer contracting and physician credentialing might be difficult and time-consuming processes, but today's medical service and the law require them.
For health care providers, medical credentialing is the process of getting networked with insurance companies. Getting credentialed (or on insurance panels) involves retrieving and filling out a series of applications with insurance companies (which takes upward of 10 hours per panel), submitting the applications to insurance companies, ensuring each has received your application and then doing a lot of follow up to track the progress of each application
Experts at Careeo will take care of most of your credentialing needs for a low fee. We offer select or tailor-made services as per client choices.
New Network Contracting
New Credentialing
Re-credentialing
Renewal Reminders
License Renewals
DEA Renewal
CAQH Attestation
NPI Updates
Demographic Changes
Medicare Revalidation